Discover more from An Irritable Métis
Email newsletter from Chris La Tray, enrolled member of the Little Shell Tribe of Chippewa Indians, author of the forthcoming "Becoming Little Shell" from Milkweed Editions, and 2023–2025 Montana Poet Laureate.
Over 7,000 subscribers
For Promotional Purposes Only
You, me, and AHP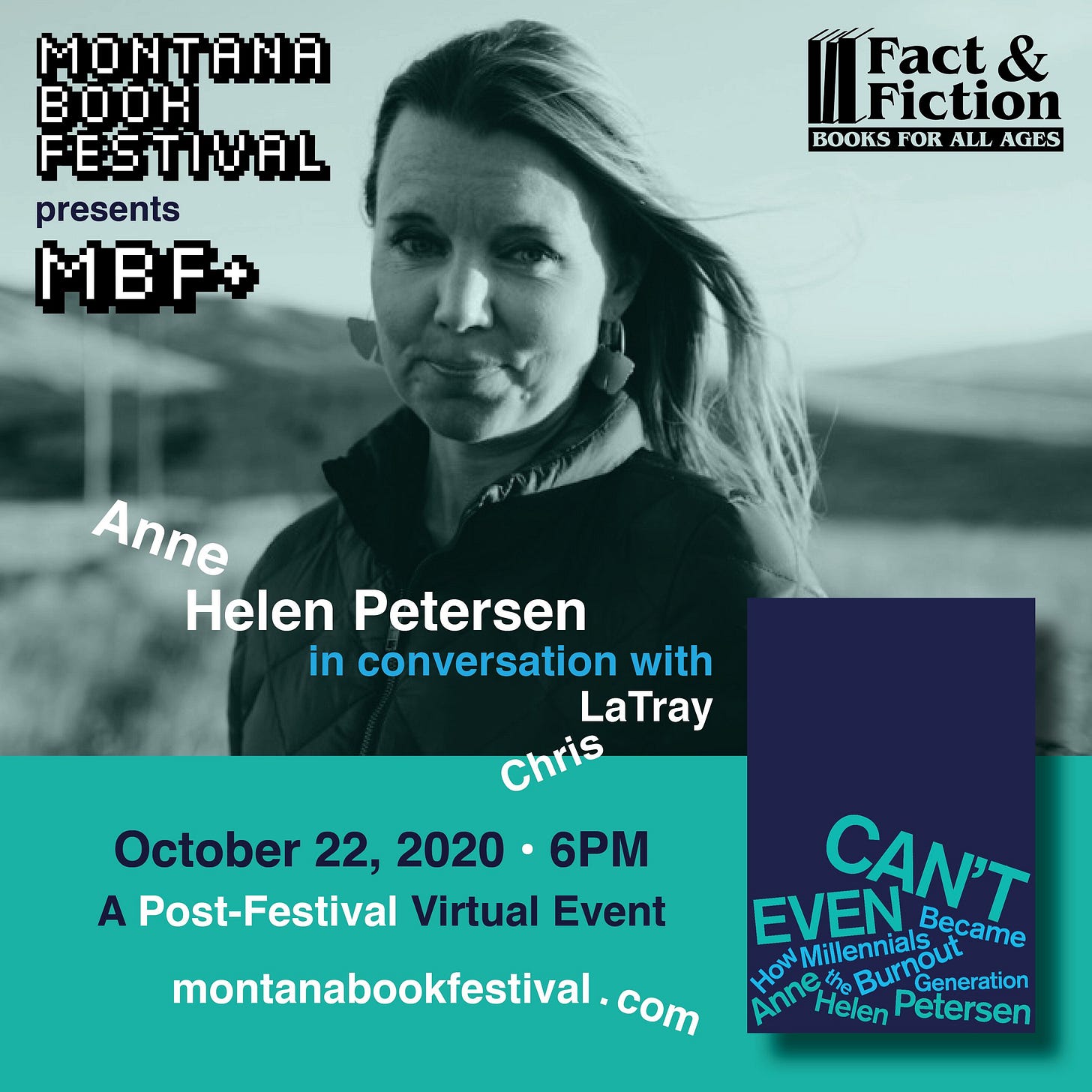 I'm taking a break from my usual ranting and lamenting in this space to promote this FREE EVENT! that I urge anyone reading here to check out. Online, 6:00pm Mountain Time. It will already be damn near dark (depending on where you are) so what else are you going to do? Can't go to bars, can't go to restaurants, etc. It features one of my favorite thinkers and writers who happens to be a favorite person too, Anne Helen Petersen, in conversation with … me. It is in support of her new book, Can't Even: How Millenials Became the Burnout Generation. I'm really looking forward to it and we will cover a lot of other essential ground too.
It's no exaggeration to say this newsletter wouldn't even exist without AHP's urging, so I'm pretty grateful to her for that. Plus she just makes my world better. Probably a lot of other people's too. And then less so for a few asshats here and there as well, but whatever. So come hang out with us tomorrow night. Here's the link to register, just click it.